Recent Project: Kosmic Online Store
Towards the end of last year, Jay, the principal at Humaan and a good friend of mine, asked me if I was interested in collaborating with his agency on a new online store for Kosmic.
The new website went live recently. After several months of work, we were pleased with how things turned out.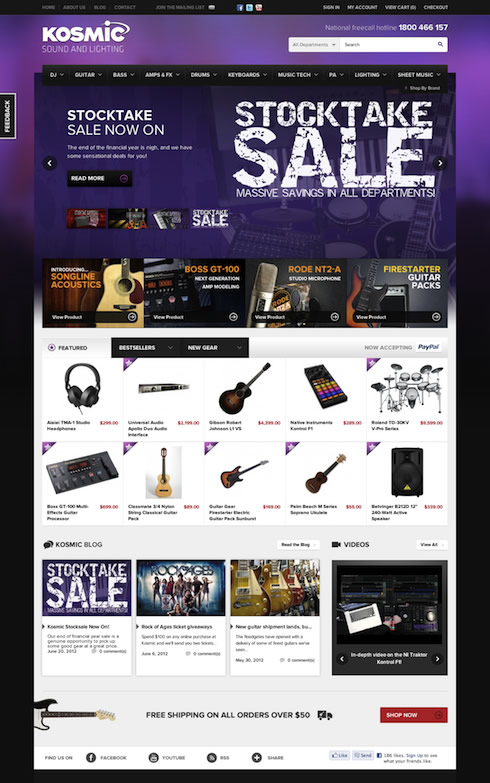 The client had previously gone down the path of a bespoke system. Relations with the previous developer had soured and the client expressed a strong preference for an open source system in order to minimise vendor lock-in.
We looked at the requirements and decided to build on the Magento platform. Magento has a rich ecosystem of third party modules that we could tap into. This allowed us to reach feature parity with the old website very quickly. At launch, the new website would do much more than what the old site used to do. We were very happy to achieve that in what was essentially a reset, start from scratch project.
Problems like shopping carts and customer order history have been solved a zillion times before. Not having to reinvent the wheel allowed us to spend more time on building a great customer experience, streamlining admin workflows, and integration with point of sale and back office systems.
If you are into music, check Kosmic out. They are running great deals at the moment.
comments powered by

Disqus