vydark – a Comfortable Vim Colour Scheme for Everyday Use
I've made the yang to vylight's ying, and I'm calling it vydark. My goal was to create a dark-background colour scheme that's comfortable for use over extended coding sessions.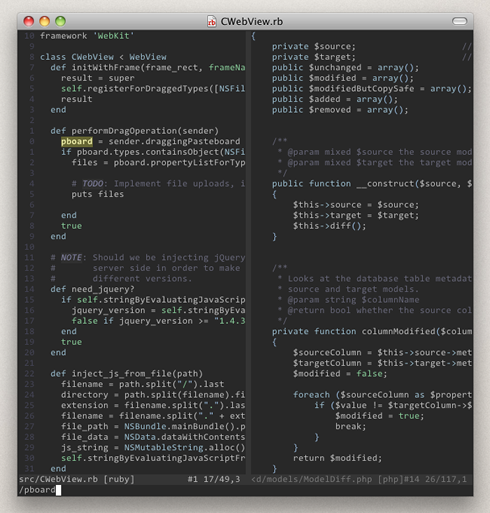 Installing vydark
Download vyldark.vim from vim.org
Copy the file to your ~/.vim/colors/ directory
In Vim, do :colorscheme vydark
vydark is meant for use with a GUI version of Vim.
See also: vylight, the light background version of this colour scheme.
comments powered by

Disqus