Recent Collaboration: Classic Albums Live
I recently collaborated with my friend Daniel Brouse on a website for Classic Albums Live. Daniel did the design and most of the markup while I did the dev bits.
Classic Albums Live gives audiences the opportunity to hear some of their all-time favourite albums live on stage, performed by outstanding musicians in venues around Australia.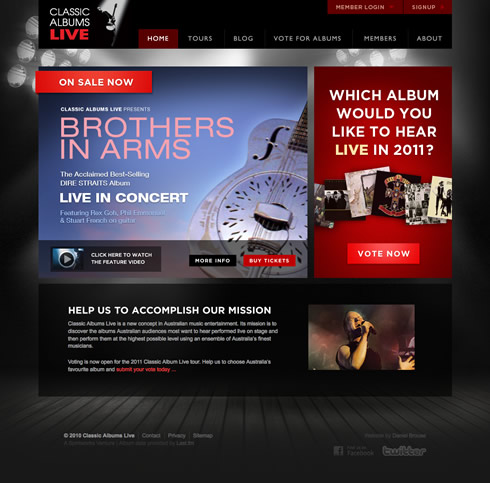 The website allows users to sign up and vote for their favourite albums. I use the Last.fm web service to provide auto completion for the album search. The user drags and drops albums to order her votes.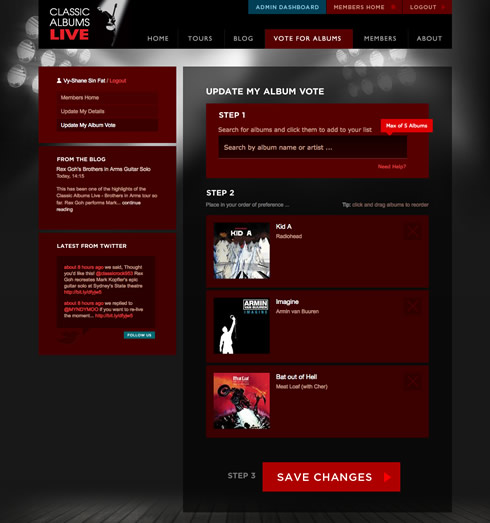 Classic Albums Live can then view which albums are popular among their audience.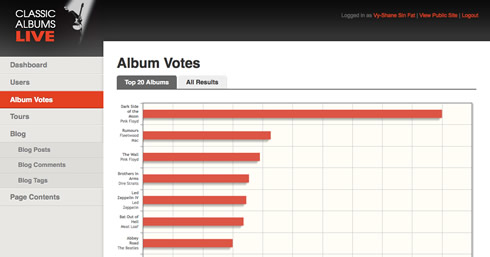 Users can view upcoming tours, read artist and creative bios, and check out the show dates. The site supports custom themes for each tour. Each tour is essentially a mini sub site.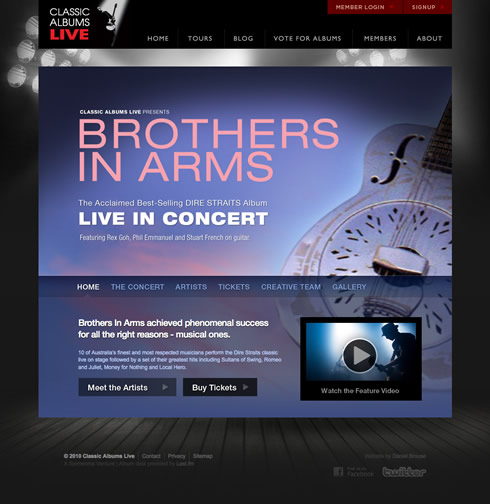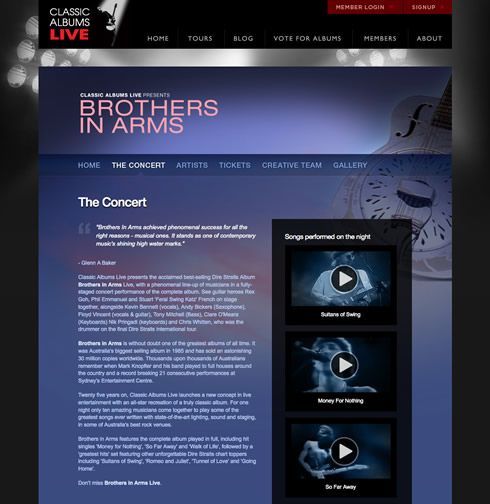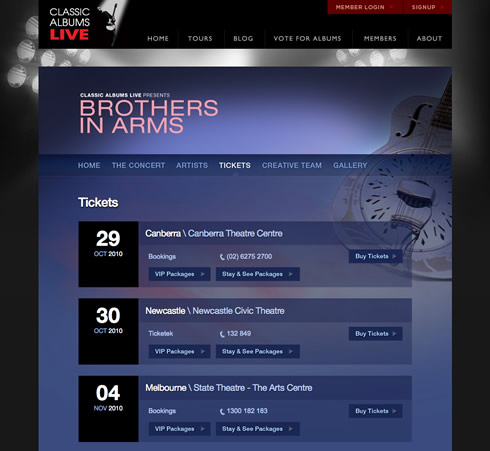 I built a simple content management system so that Classic Albums Live can manage the tour and site contents.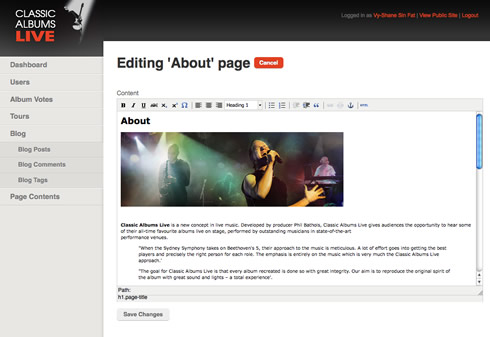 The gallery module supports image cropping, and user-defined aspect rations. The site does automatic image resizing and caching of resized images. The client only has to worry about uploading and cropping their images. The site will generate appropriately sized images whenever they are needed on the front end.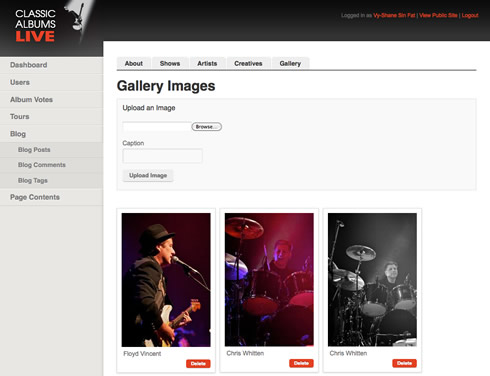 The blog is pretty standard as far as blogs go. It supports post creation and archival, guest and member comments, comment approval and moderation, and tags.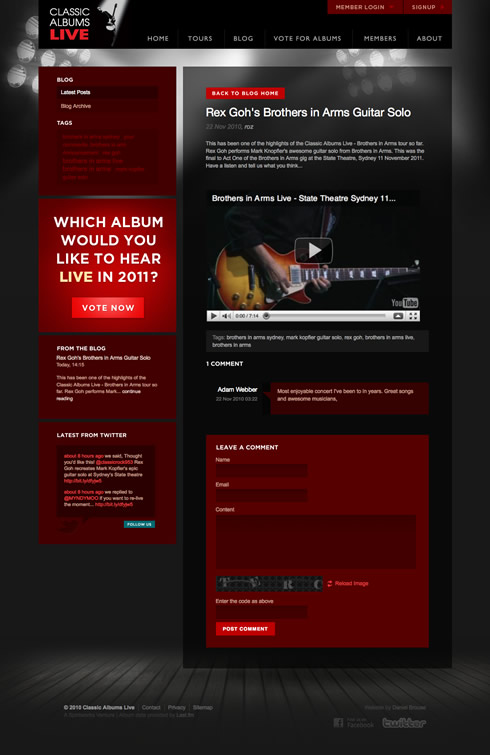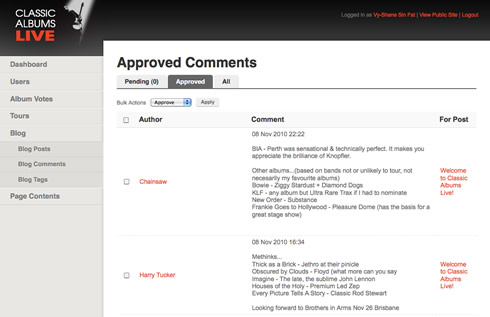 The membership system allows Classic Albums Live to manage the website's users. The site integrates with Campaign Monitor for mailing lists.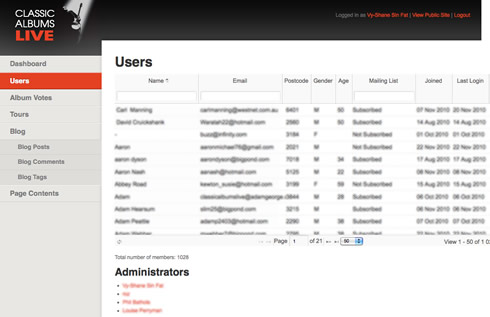 Is there a classic album that you would like to hear live? Let Classic Albums Live know!
comments powered by

Disqus